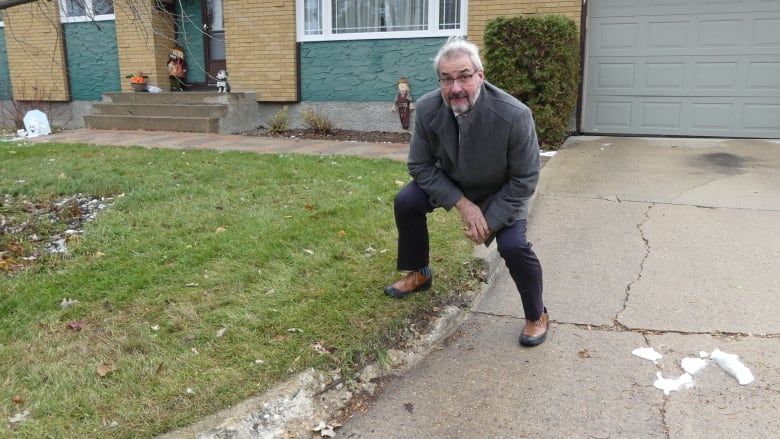 18 years is a long time to wait for a government to repair the damage that a government vehicle left on private property.
But it gets worse.
Homeowner Calvin Hawley first noticed and reported the incident in 1993!
Hawley, a resident of Winnipeg, Manitoba, noticed that a city-operated snow removal truck damaged his curb when his second son was born. CBC News quotes him:
"I came home from the hospital … and discovered a large chunk of curb under a whole whack of snow," says Hawley, who lives on Tyrone Bay in St. Vital.
That was January 26, 1993. The day is clear in his mind, because that's when his second son was born.
When Hawley reported the problem many, many times, the public servants were unhelpful:
"One time they told me the system for logging complaints had changed and my previous complaints weren't on record."
Still, he didn't give up. He kept calling and as the years passed, the rebar or reinforced steel used to strengthen the curb gradually became more exposed and crumbled.
Two years ago, he even saw a city repair team working on other damaged curbs in the neighborhood. But not his.
The good news is that the City of Winnipeg has now given itself a deadline to complete the task: June 26, 2037.
So Hawley might as well count this problem as solved.
-via Dave Barry